off BROADWAY BURGER+bar
30 yrs in the making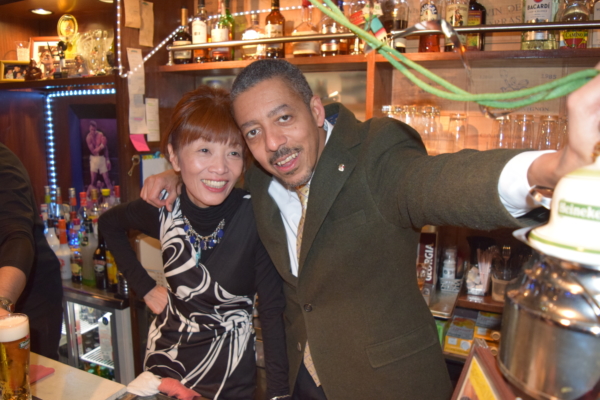 DRAWING ON THREE DECADES OF EXPERIENCE IN THE HOSPITALITY BUSINESS AND SERVING JAPAN'S INTERNATIONAL COMMUNITY, THE "BROADWAY" GROUP LAUNCHES,
OFF BROADWAY BURGER + BAR.
UTILIZING INNOVATION, AND TECHNOLOGY TO PROVIDE OPTIMAL SERVICE WHILE MAXIMIZING SPACE FOR CUSTOMER COMFORT.
"WELCOMING AND REMARKABLE"

Serve, preserve and grow our long standing customer base. Share our comfort food concept and international culture, provide a reliable destination for locals and tourist that can be counted on to be open daily, be reasonably priced, welcoming and remarkable!
Comfort food like Soul food refers to simple nostalgic cross cultural dishes prepared with care and infused deeply with love and affection for uplifting the spirit and nourishing the body & soul of our cherished guests.
"We always keep in mind the simple fact that we are cooking for family and friends. We cook with the person in mind. I believe this makes all the difference."
Luis, Owner
BB93 our very first food item 30years ago

Hawaiian Ajo Shrimp, a cross cultural house favorite

Chicken Ceasar Salad, the famous made simple

Meat Nachos, who doesn't love Mexican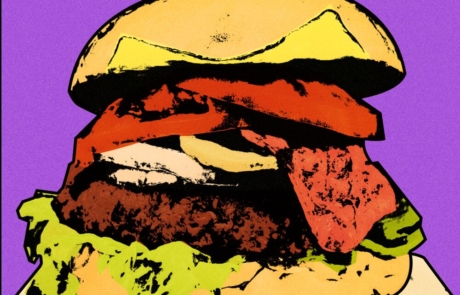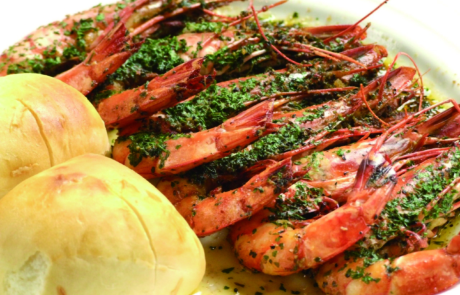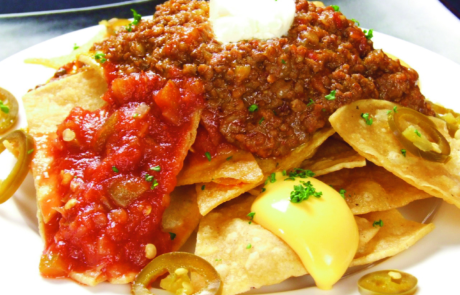 Off Broadway takes the show on the road to Friendship Day in Iwakuni, Hiroshima.
Comfort Food moments remembered way beyond the last bite.
Avocado, shrimp and tomato hand tossed in in creamy lemon/lime sauce
Thin sliced fresh mexican avocado
oven baked chicken breast heaped on fresh lettuce, topped with PARMESAN cheese
NYC's favorite, 10in pizza with crips pepperoni all around
SIDE DISHES TO SHARE BETWEEN FRIENDS AND FAMILY
Belgian comfort food the world over
treat yourself sweet
strawberry waffles
COFFEE / TEA (HOT / COLD)
In the early 90's Fukuoka City was still enjoying the final gyrations of the virtuous cycle of the economic bubble. Oyafuko street was at the heart of a throbbing nightlife swirling around the towering beat of Maria club, Japan's largest dance hall at the time! In 1993, new comer OFF BROADWAY opened its doors offering standing room only, drinking beer out of a bottle and live DJ music orchestrated by a fun loving troop of expat New Yorkers and their merry fans!
Off Broadway is the first foreign style bar of its kind in Fukuoka. Likened to a New York theater district dining bar, it has been serving Fukuoka's international community since 1993! Born to have fun, Off Broadway and its staff have hosted weddings, engagements birthdays and countless "Kampai" moments. Our private parties and events are legendary; bringing generations of staff, customers, friends and their children together to keep the party, passion and love going through the ages.
Ever evolving, Off Broadway has changed with the times. First opened as a back street bar in the Suzaki park area and then as a rocking dance club at the top of the Fukuoka night scene!
Since 2003 we are better known as a dining / DJ bar. As Fukuoka's home-town bar it has remained in the 'Spotlight' of the City's international nightlife scene for three decades! For drinking, dining and relaxing off Broadway has served its public well, offering its extensive comfort food menu, headlined by the instantly famous Broadway Burger (BB93) and New York style pizza. The venue remains easy to walk into with the owners and their friendly staff genuinely happy to see you and welcome you in.
Groomed trees, paved roads and neat sidewalks usher in the change between past, present and future. Kyushu's most international street is shooting into the future behind a new vision for its current resident hipsters and "Nightwalkers" to embrace. It's a new beginning for some and the end of an era for others. Off Broadway looks to contribute to this new vision by keeping a foothold in our old neighborhood. We look forward to adding color, rhythm and flavor to a new community.
HAVE QUESTIONS? WE'LL BE HAPPY TO ANSWER!
MEMBERSHIP opportunity:
10%, 20%, Lifetime… Become a Member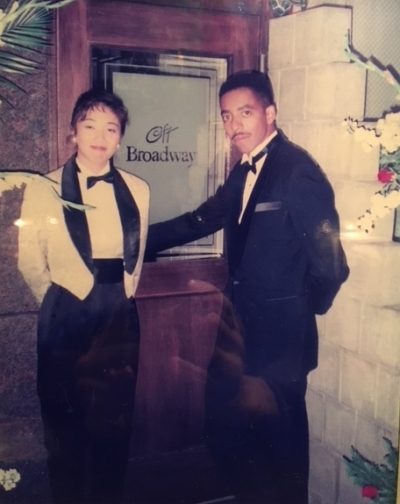 New open: (December 2020)
LOCATION: Nagahama park Tenjin Chuo-Ku, 3 Chome, 8-10 1th Floor. Fukuoka, 810-0001 (Reference Hotel)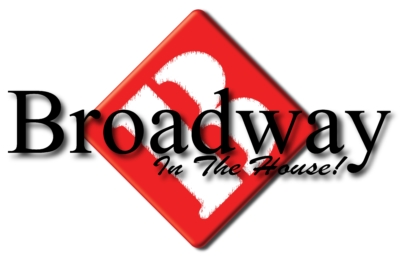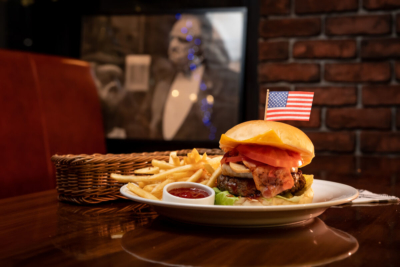 BROADWAY BURGER:
BB93
CREAMY JALAPENO
NY BLU